Locally Owned | Certified in Over 20 Different Natural Health Modalities
Your Source for Natural Health



Thank you for visiting this page.
This page as an educational resource only to learn more about Frequency Microcurrent and HEALY World. Bioenergetic technology is a powerful tool used for cutting-edge holistic support for your health.

The human body is made up of 100 trillion cells, each requiring healthy cell voltage to stay alive. Quantum physics teaches us there's no difference between energy and matter. Therefore, we are nothing but energy.
Quantum physics teaches us everything within us is the result of motion-creating resonance. The resonance is important to understanding how subtle energy directs and maintains health and wellness in human beings.
HEALY has over 140 programs specifically designed for total heath, inside and out to assist with energetic imbalances by directing cell communication and increasing cellular energy (ATP) by 500%. By doing so, we can bring the body back to homeostasis (balance).
Our cells constantly communicate through resonant frequency much like tuning to the precise channel on your radio or tv. The difference in tuning the station to 102.3 or 102.4 is the difference in a clear signal vs static (signal disruptor). The magic is in the resonance.
Like anything, your cells act as transmitters and receivers. How your cells transmit and receive communication is imperative and can directly impact your health through their signal calling. In the same way, you can disrupt a good signal through poor unhealthy lifestyle, environmental factors etc. you can intentionally disrupt a bad signal (symptomatic poor health).
Focusing on healthy frequency communication between cell function can impact your health, vitality, and your brain in ways you can't possibly imagine. How could you? Traditional allopathic medicine doesn't teach you this therefore doctors aren't telling you this. Education is the key. I hope you stick around. The world and more importantly people you love and care about need it.
"Future medicine will be the medicine of frequencies" -Albert Einstein
If you are interested in looking at this device further please contact me here.
Health Practitioners and Naturopaths please contact me for more information regarding this amazing little device for use in your practice.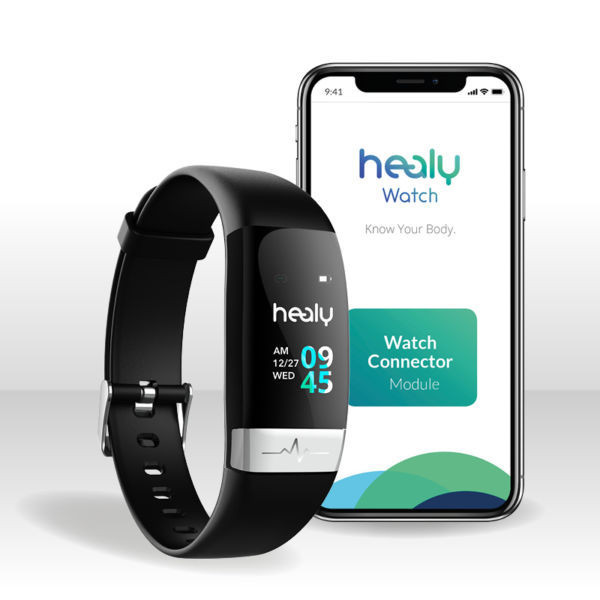 Compact, practical and innovative:
The Healy Watch™*
It is much more than just an ordinary fitness tracker or a smart watch. It is an integral part of the Healy World product family and a valuable addition to Healy; an important building block in a new and revolutionary wellness and balance system! It can be used alone or connected to a Healy through the Healy Watch Connector App.**
* Healy is a trademak of Healy International AG
**Requires monthly subscription which will auto-renew monthly. You can cancel your subscription prior to the date it renews to avoid being charged for the next month.
Know Your Body!
Controlled via the Healy Watch, connected via Bluetooth.
Exciting new developments and enhancements for the future.
State-of-the-art scientific algorithms for:
Frequency measurement of the bioenergetic field

Exercise and sports

Sleep

Breathing

Lifestyle
Measuring
Bioenergetic Rhythm Analysis (BRA)

Heart rate

Heart Rate Variability (HRV)

Stress level

Sleep: deep sleep, light sleep, sleep heart rate, sleep quality
Frequency Therapy is where the future of Medicine is going.

If you are interested in owning your very own version of this amazing little frequency devices, I personally suggest the Healty Holistic Health - with this device you will get the complete Healy Gold Programs and more, however the reason I suggest the Holistic Health version is the ability to connect to the cloud. This versatility gives you the ability to work with a timewaver practitioner. These practitioners can customize any frequency program to assist in any health concern you or a loved one might have.